Luke Czepiela, a commercial pilot who flies Airbus 320s, landed an RedBull airplane on the helipad of the Burj Al Arab Jumeirah in Dubai, 700 feet above the ground, last week. The pilot had only 88 feet of space to land his Carbon Cub on top of the iconic tower, which is about the size of a tennis court. It took him two years of rehearsal, about 650 times, and modifications to the short takeoff and landing (STOL) Carbon Cub, which was designed for this type of landing.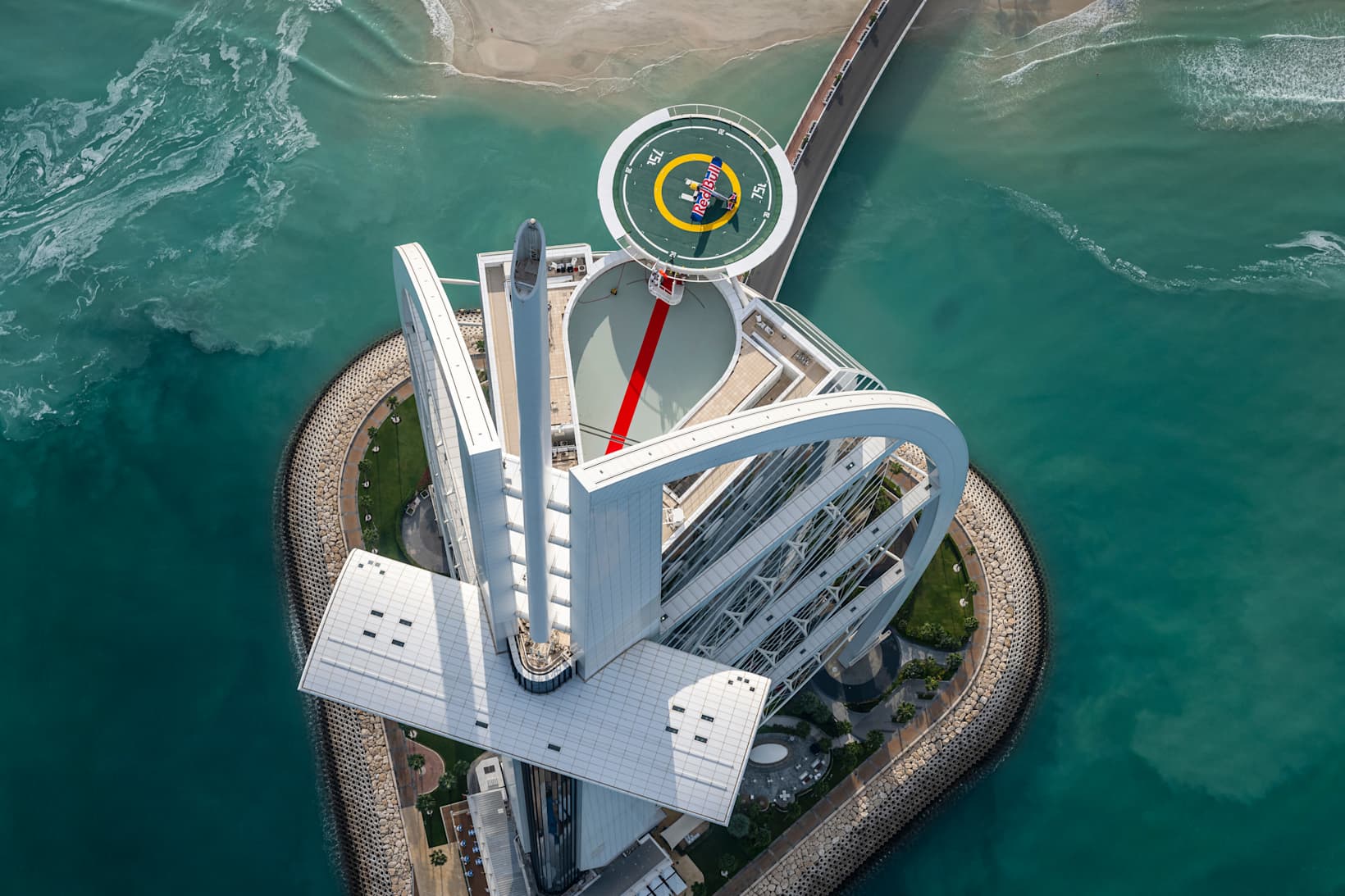 After landing, Czepiela flew the aircraft off the edge of the tower, performing a dramatic display of aerobatics over the beach, capping the record-breaking landing. He is one of a half-dozen remaining members of Red Bull's Air Racing Team, and he began practicing the maneuver in his native Poland and then on helipads in Arizona and Utah. The 39-year-old pilot felt awash in adrenaline and couldn't feel happier after achieving the tricky, dangerous landing.
RedBull Plane Landing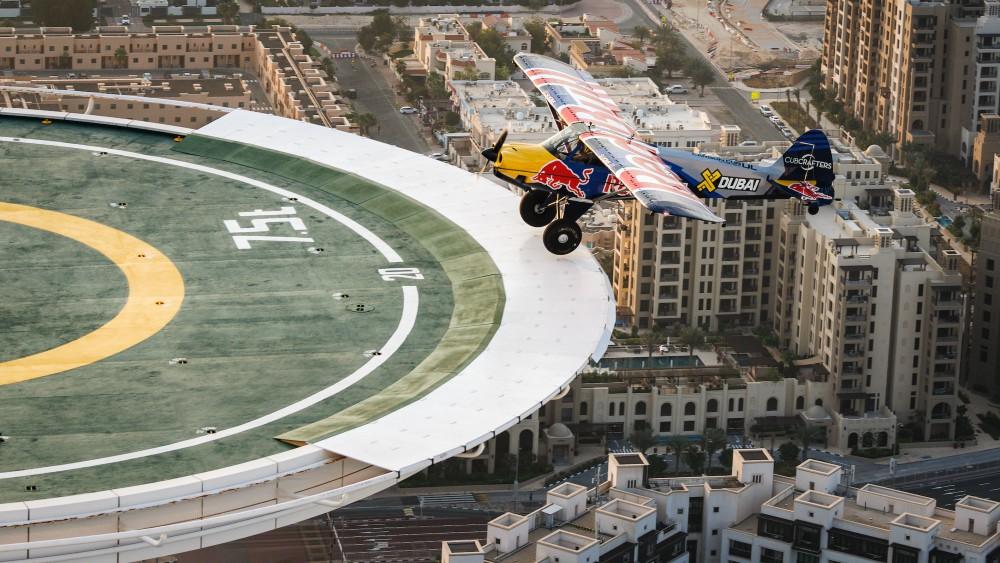 The Carbon Cub, which weighed just shy of 1,000 lbs. for the record flight, had been modified by US aviation builder Mike Patey, who dropped nearly 150 lbs. from the overall weight. Mike also added a nitrous-oxide system that gave the pilot the equivalent of 230-hp for ten seconds, perfect for takeoff. While landing on the ground is a different experience altogether, landing on top of the tower was quite dangerous. Czepiela did not always have sight of the helipad as he flew upwards, and a safe landing required more than five knots of headwind, which was not present on the first two approaches.