From doing minimum-wage jobs to living the "American Dream", meet Manny Khoshbin, who is a real estate mogul and known for his insane car collection. Before we dive into his collection of the finest rides, let's read a short backstory about his journey.
In 1984, at the age of 14, Manny immigrated to the U.S. with his family.
In 1992, he got his real estate licence, after which he started to build a career in it, and after establishing himself as a successful realtor, he started his own firm, The Khoshbin Company. The self-made real estate Multi-millionaire is the president and CEO of The Khoshbin Company, based in Orange County, CA.
With over three decades of hard work, Manny has privately bought and sold over $1 billion in real estate with no outside capital, and his company owns millions of square feet of commercial real estate all across the united states. His headquarters sprawl across 70,000 square feet.
From literally living out of a car to owning a fleet of supercars, isn't this one inspiring story?
He is quite active on YouTube and Instagram, where he proudly boasts about his lifestyle and cars. With a following of millions on his social media platforms, this super- successful entrepreneur is also a car influencer and celebrity. He not only collects cars as a passion but also as great investments, and he is also well acquainted with the technology behind each and every vehicle he possesses. Manny is a petrolhead who owns the most exclusive, super expensive, special edition, and customised vehicles. In his garage, you'll see cars from various top-class manufacturers like Bugatti, McLaren, Porsche, Mercedes-Benz, Ford, Pagani, and Rolls-Royce.
Now let's take a look at his stunning car collection, worth $50 million +
This is one of Manny's most favourite cars and the second best sounding exhaust car in his collection. "The Porsche GT3 is one of my favorite starter super cars. The speed, handling, and braking is incredible, it sounds amazing, and it makes for a great daily driver." It is based on the latest-generation 911 and can go from 0-62mph in 3.4 seconds. He also mentioned that it is the best car for the money and the price of this is $161,000
Manny Khoshbin's Insane Car Collection
15. Porsche GT4 RS
It has been raining Porsches for Manny Khoshbin, and seems like the Porsche dealership is his second home (he said that in the delivery video). This is his first GT4 and he shelled out more that $180,000 for it, he was thoroughly impressed by the trunk space, carbon fibre, and the responsiveness. He liked the price, performance, specs and the 'incredible' sound this beast of a car makes. It has a 493 horsepower and revs to 9000 RPM. It goes 0-60 mph in 3.2 secs.
14. Porsche 911 Carrera GTS Cabriolet America Edition
"The brand celebrates its heritage with this exclusive 911 model that brings us back to roots of the legendary 356 America Roadster from 70 years ago," said Marc Ouayoun, President and CEO Porsche Cars Canada, Ltd. Another limited edition car scooped by the billionaire is one of the rarest Type-992 models, the 'market-specific sports car' is based on the 911 Carrera GTS Cabriolet with an added moniker 'America'. The car was designed as a tribute to the 356 America Roadster, which was introduced for the 1953 model year.
In the delivery video Manny is seen impressed by the red detailing and the special elements like the red and grey cross-stitch on the door panels and the upper dashboard, including the 'America' lettering embossed on the leather console. The highlight of the video is Manny's 'king of the castle dance' where he is grooving on the turn table made for his new Carrera Roadster. He also seems to be impressed by the mill mated to a seven-speed manual gearbox. The GTS Cabriolet hits 60 mph (97 kph) in 4.2 seconds toward a top speed of 193 mph (310 kph). Only 115 examples of this model are made by Porsche. It has a starting price of $206,190 and the extended interior package is $214,750.
13. Porsche 911 Targa Heritage Edition
It's safe to say Manny has a soft corner for Porsche, given the number of models he owns. The German automaker created a special edition of the iconic 911 to celebrate 50 years of Porsche Design, which will take you back to the 50's and 60's. If a car is special or limited edition, Manny has to have it and that too with his favourite number 33 on it. This is a stylish model that has the addition 'targa' and an innovative roof concept; it is an open-top variant of the 911, and with the press of a powered button the top seamlessly moves behind, and the proud owner can enjoy the surroundings and the open air, in Manny's words "it's targa, that means I can smoke my cigar and drive the car" and as well as relax in the comforts of an enclosed car.
As it is a limited edition there are 992 units of this model worldwide and the dashboard trim has a limited edition number plaque on it, which is the unique number out of the total number units being built; Manny's plaque number is 157 out of the 992.
Manny was impressed by the gold lettering on the car, as it matched with his watch, as well as the overall look and detailing and said 'its kinda like classic with modern'. This model is a perfect mix; it features historical exterior and interior design elements reintegrated with latest technology. It features a 3.0-litre, flat-six-cylinder engine that generates up to 473 horsepower (470 PS). What adds to this edition is that the owner can choose between a PDK Dual-Clutch and a 7-Speed Manual Transmission. He paid over $200k for this supercar.
12. Porsche 911 Dakar
Manny's excitement in his most recent video of taking delivery of his 911 Dakar, illustrates his enthusiasm and passion for his wheels. Speaking of 911 Dakar, it is limited to 2,500 models globally and starts with a lofty price tag of $223,450, including shipping, this stunning car to which Manny reacted 'it's so cool it looks like a toy car, wow white wheels' is now the latest addition in his million dollar garage. He also paid extra $7000 for the tent as it is not included. In the video he was seen admiring the higher suspension and the wheels and getting amused while toggling the five different modes of this rally- inspired car.
911 Dakar features a jacked-up suspension; it is the only 911, which has sports chassis to make it elevate—supported by struts that raise the body higher above the ground by 40 millimeters. In addition the standard all-terrain tires with high sidewalls add a further ten millimeters. The car also features an antilock braking system. It has a top speed of 240km/h and acceleration 0-100 in 3.4secs. Furthermore there is a smart feature here which is the hydraulic lift system. The new Porsche 911 Dakar is a worthy successor to the legendary winner of the 1984 Dakar Rally. And as per Ferry Porsche "The 911 is the only car that you can drive from an African Safari to Le Mans, then to the theatre and onto the streets of New York".
11. AMG GT Black Series P1 Edition
Manny is known for buying limited editions and unique vehicles. He was the first buyer in the U.S. to take delivery of a Mercedes-AMG GT Black Series P1 Edition, the limited- run model and it is only offered to Mercedes AMG One owners. This incredible car cost him $350k.
10. Rolls Royce Dawn
The car enthusiast has this hyper-luxury convertible in his garage too. The striking luxury car is powered by a 6.6-liter V12 engine and the cost is approximately $356k.
Manny has around 5 Rolls Royces, unless he is buying one right now while you're reading this article.
9. Rolls-Royce Ghost
This car is the epitome of luxury and power. Gliding through is the Majestic Rolls Royce Ghost, equipped with a 6.7L V12 engine producing over 563 HP. It can go from 0 to 60 mph in 4.3 seconds, has a top speed of 155 miles. Manny has two Rolls Royce Ghosts worth approximately $312k each.
8. Rolls Royce Phantom Drophead
Manny has 2 Rolls Royce Phantom Drophead, 2008 & 2016 which are worth approximately $450k each. Speaking of the 2016 Phantom Drophead, it comes with a 6.75-liter V12 engine, The luxurious convertible reaches a top speed of 155 mph (249 kph) and can go from 0-62 mph (0-100 kph) in 5.8 seconds. All his 5 Rolls Royces are in a classy white colour dazzling in his white garage exhibiting royalty to its maximum.
7. Mercedes SLR McLaren
Manny's love for this German-British hybrid is evident, as he owns around eight Mercedes-McLaren SLRs. These beasts are known to be a collectors' dream and cost around $800k each. In 2021, he bought two SLR AMG McLaren models, one with a silver exterior and red interior and the other with an all-black interior and exterior.
6. Ford GT Heritage Edition
Manny has another iconic car in his swanky garage, which is a heritage edition 2021 Ford GT. It features a 3.5-liter V6 engine and can go from 0 to 60 mph in just 3 seconds, with a top speed of 216 mph. This 'best-sounding V6 car, as he likes to address it, now its value is estimated to be around $1.3 million.
5. Custom Carbon Black McLaren P1
Released in 2014 by McLaren, this is one of the 20 limited edition hypercars with full body carbon fibre. Costing over $1.5 million this powerful and aggressive car is one of his most talked-about possessions.
4. Bugatti Veyron Rembrandt Edition
This car took Manny's collection to another level. In 2014, Bugatti introduced a limited edition—'Legends Series'. In this special edition, only three units were built to pay tribute to Rembrandt Bugatti, the younger brother of company founder Ettore Bugatti. Powered by an 8.0-liter quad-turbocharged W16 engine, this car produces over 1200 hp and can go from 0-60 mph in just 2.5 seconds. It has a top speed of 236 mph and comes with a staggering price tag of $3 million.
3. Hermès Edition McLaren Speedtail
The avid car collector has this stunning car in his garage too, which costs $3 million. It is powered by a 4.0-liter V8 that produces over 1035 hp and can go over 250 mph. This engineering marvel can go from 0 to 186 mph in just 12.8 seconds and is the fastest McLaren that has ever been built.
2. Hermès Edition Pagani Huayra
Manny has some extraordinary customization ideas, and this car is one of them. This is one of his most special cars, as it was the result of collaboration between Hermès and Pagani. It took nearly two years to complete this car, and the interiors were made by Hermès in Paris. This 2016 edition is powered by a 6.0-liter turbocharged V12 Mercedes AMG engine that produces over 720 hp and can go from 0 to 60 mph in just 3.0 seconds, with a top speed of 224 mph. The phenomenally sleek dark brown vehicle costs a whopping $6 million.
1. Hermès Edition Bugatti Chiron
And now rev up the engines as we are going to talk about 'CHIRON HABILLÉ PAR HERMÈS'. This one-of-a-kind hyper sports car is the phenomenal result of an extraordinary collaboration between the French luxury goods designer and a luxury car specialist. The exterior of the limited-edition Chiron is finished in Hermès Craie off- white paint, and the lavish interiors have custom-designed cashmere fabric on the door panels, one-of-one badges, and, not to be missed, the elegant front horseshoe grille. This designer customization cost him $1 million extra, making the 2020 Bugatti ChironHermès his most expensive car so far. The car's value is estimated to be around $6 million.
He is a true Bugatti enthusiast and had interesting things to say. "I am a true Bugatti aficionado; I wanted to name my son 'Ettore' but my wife disagreed," explains Mr. Khoshbin. "When I saw the Chiron1 for the first time in 2015, I was one of the first customers in the world to reserve a build slot, yet one of the later to take delivery of one, but the reason for that was down to me."
Surpassing all automotive customizations and designs Manny, the super car collector, started a new luxury trend, and to add to this extravagance, the haute horologists at Jacob & Co. designed a one-of-a-kind Hermès Bugatti Chiron watch to match his car.
We certainly can't put a number on the astonishing car collection of this real estate magnate, as he keeps buying and selling these ultra-luxurious and powerful machines. But we can definitely share a list of his upcoming cars, which he is planning to park in his plush garage.
Starting with
1. Bugatti Bolide, worth $5 million: it is a race-track hyper sports car that features an 8.0-litre quad-turbocharged W16 engine and generates 1,824 hp. The Bolide can accelerate from 0–100 km/h (62 mph) in 2.2 seconds and has a top speed of more than 501 km/h (311 mph). The production is limited to 40 units.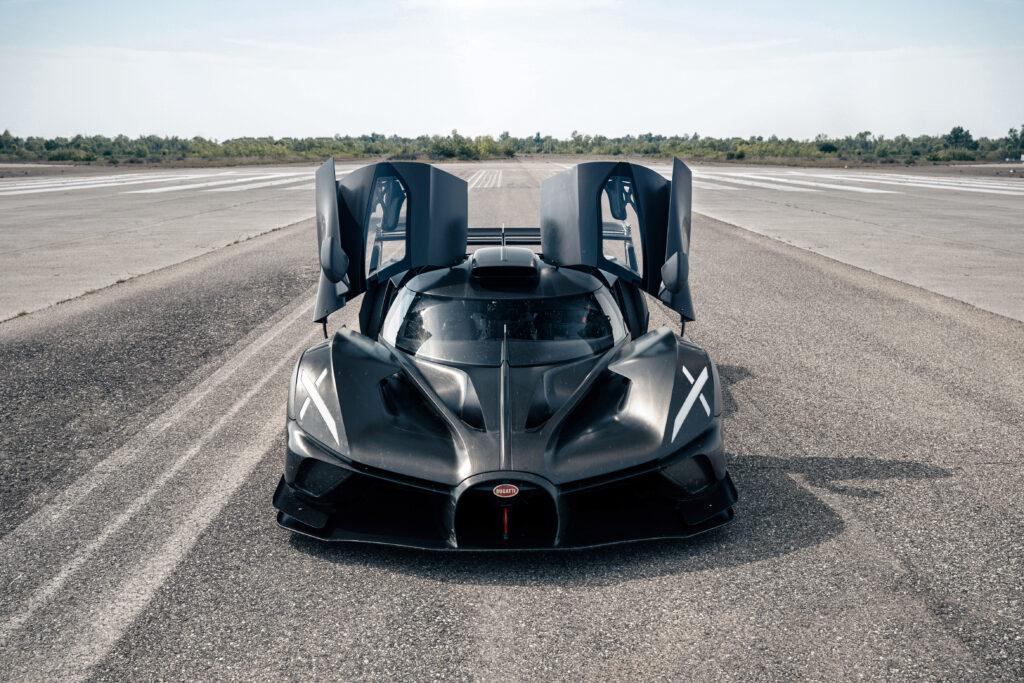 2. McLaren Solus GT, worth $4 million: it features a 5.2-litre V10 engine that revs past 10,000 rpm and generates 840 bhp. It can go from 0–100 km/h (0–62 mph) in 2.5 seconds and has a top speed of 322. km/h (200mph). Production is limited to 25 units.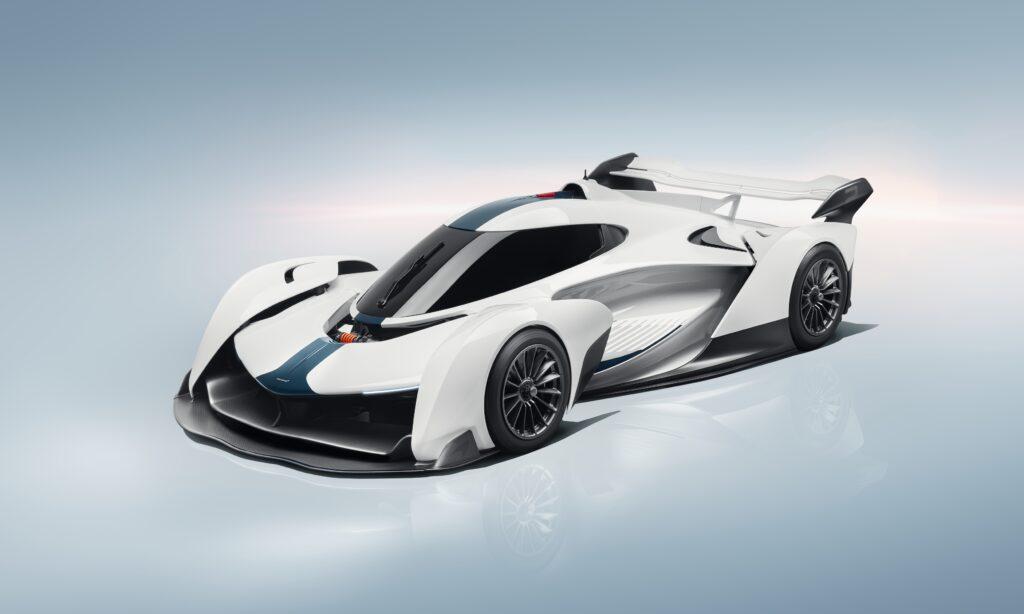 3. Keonigsegg Jesko, worth $3.5 million: it features a 5.0-litre twin-turbocharged V8 engine and generates 1280 hp at 7800 rpm. It can go from 0 to 60mph in 2.5 secs and has a top speed of 330mph. Production is limited to 125 units.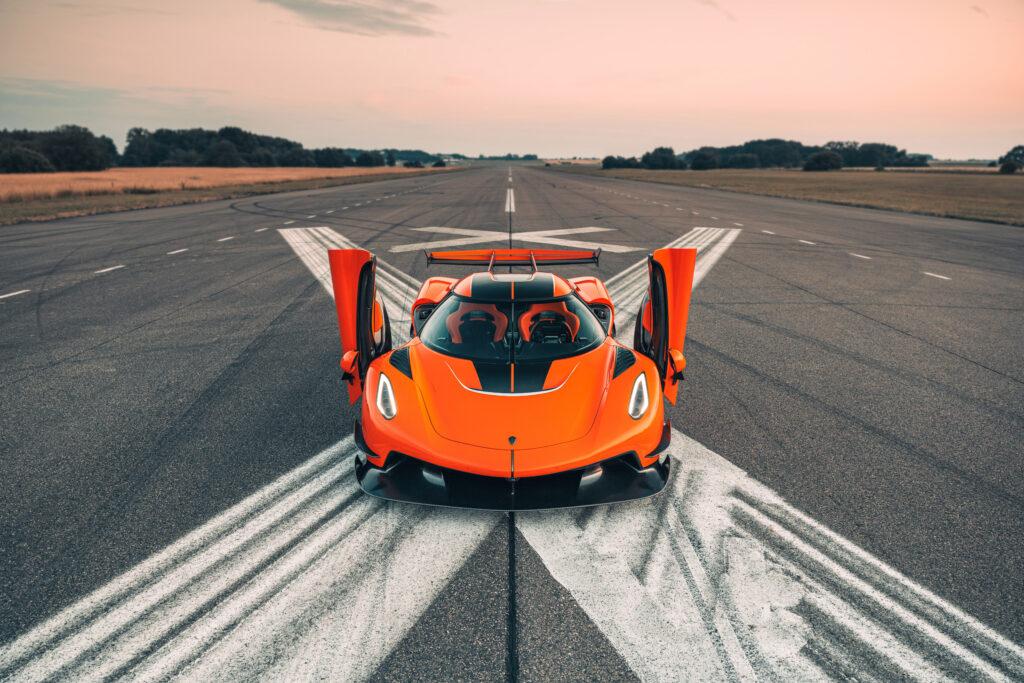 4. Aston Martin Valkyrie, worth $3.5 million: a hybrid sports car that features a 6.5- litre V12 engine generating 1,139 bhp. It goes from 0-60mph in 2.5 sec and has a top speed of over 220 mph. Production is limited to 150 units.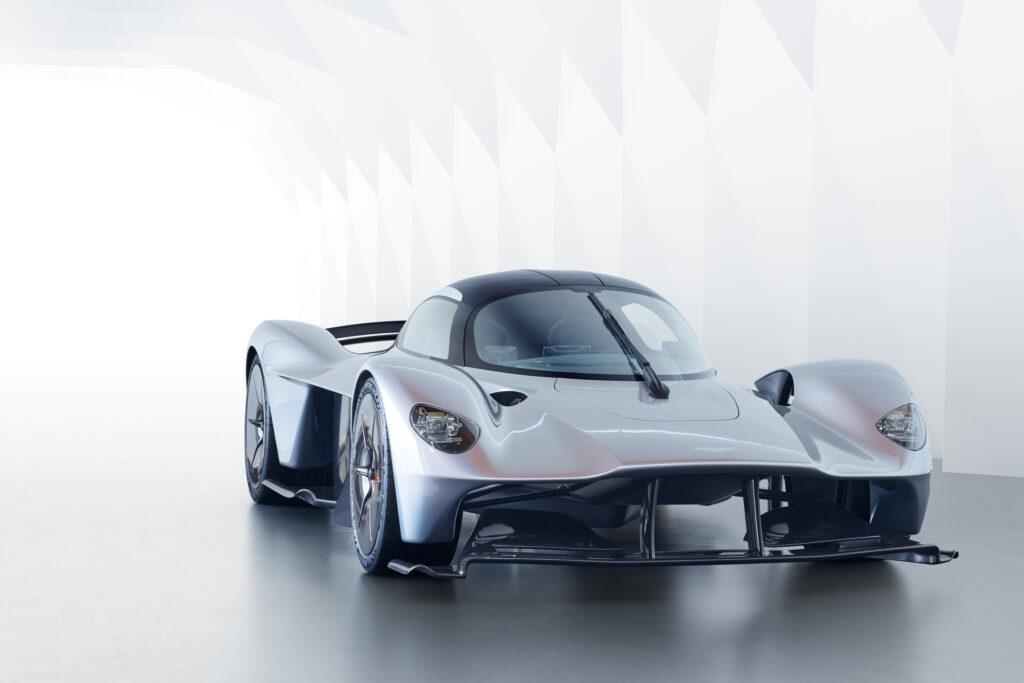 5. Mercedes AMG One, worth $3 million: a hybrid sports car that features a modified Mercedes-Benz PU106B Hybrid engine, a 1.6-litre turbocharged 90-degree V6 engine. Its top speed is 352 km/h (219 mph), and it can go from 0-100 km/h (62 mph) in 2.9 seconds. Production is limited to 275 units.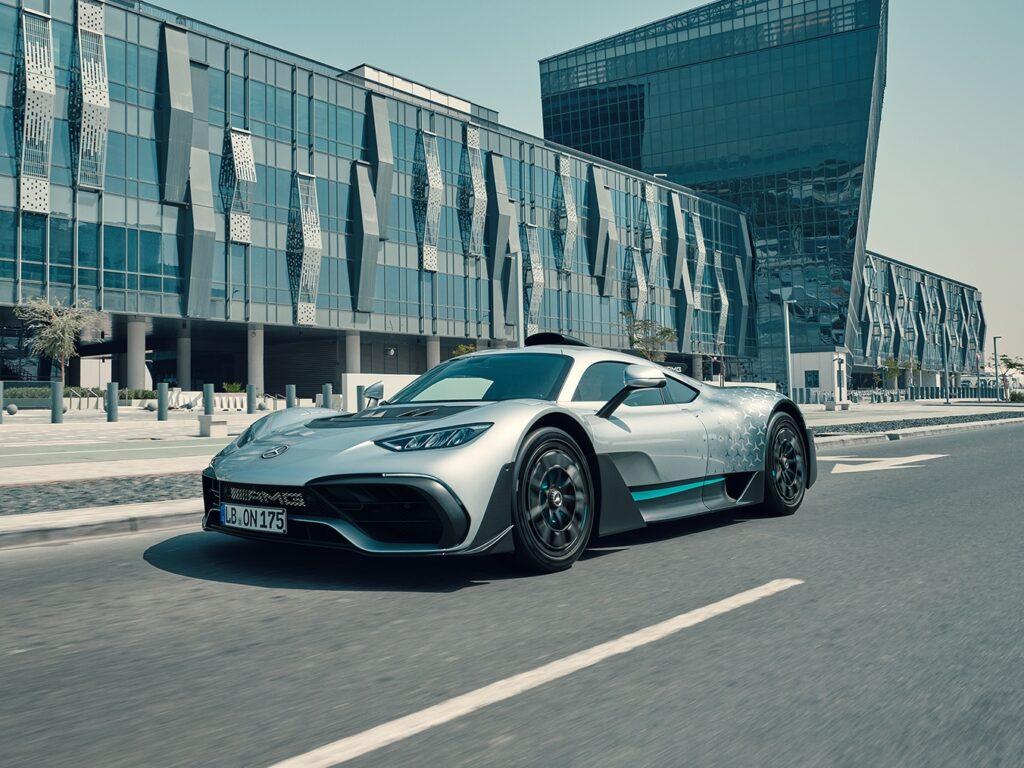 Adding these will make his car collection worth an astounding $50 million+