Automobili Lamborghini, the famous Italian super sports car brand, has announced a new partnership with Carbon Champagne, an exclusive Champagne brand created by Carbon CEO Alexandre Mea. The Champagne brand, which was established in 2011, is known for its low volume, ultra-premium Champagne, which is produced using hand-processed Grand Cru and Premier Cru fruit from the family vineyard. After being stored in oak barrels for a depth and character of flavor, the Champagne is bottled in Carbon-crafted bottles.
What makes Carbon Champagne unique is its carbon wrap, which is constructed from a complex 37-step process and applied in various carbon and colored finishes. This wrap protects the Champagne from light and helps preserve its taste. The Champagne is crafted in time-honored traditions, while the high-tech innovation of the carbon fiber bottles is what makes Carbon Champagne stand out. The partnership between Carbon Champagne and Automobili Lamborghini will see the Champagne brand support both motorsports events and exclusive lifestyle celebrations.
Lamborghini and Carbon Champagne: A Luxurious Lifestyle Partnership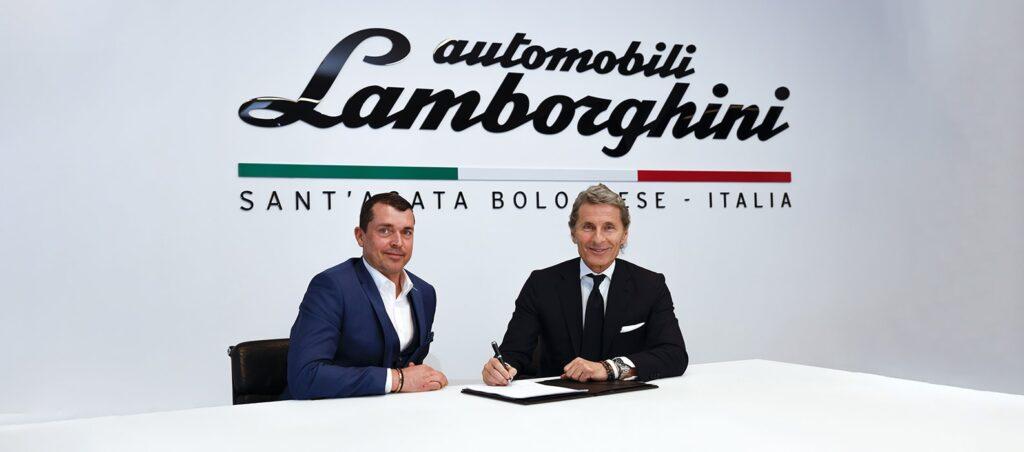 Automobili Lamborghini Chairman and CEO Stephan Winkelmann expressed his excitement about the partnership, saying that Lamborghini is a brand that evokes traditional craftsmanship and future technology in everything it does. According to him, Carbon Champagne conjures similar celebrations of an authentic, exclusive, and aspirational lifestyle, and the partnership is a vivid reflection of both brands' approach to using traditional skills alongside cutting-edge ideas and technologies.
Alexandre Mea, CEO of Champagne CARBON, also expressed his commitment to excellence in all that they do, from the production of their Champagne to the unique Carbon presentation, and the experience that results from every taste. Mea said that beyond the mastering of their fields of competence, their principles reflect those of Automobili Lamborghini. According to him, their Champagne house represents more than an inspirational product; it is a way of life and a philosophy.