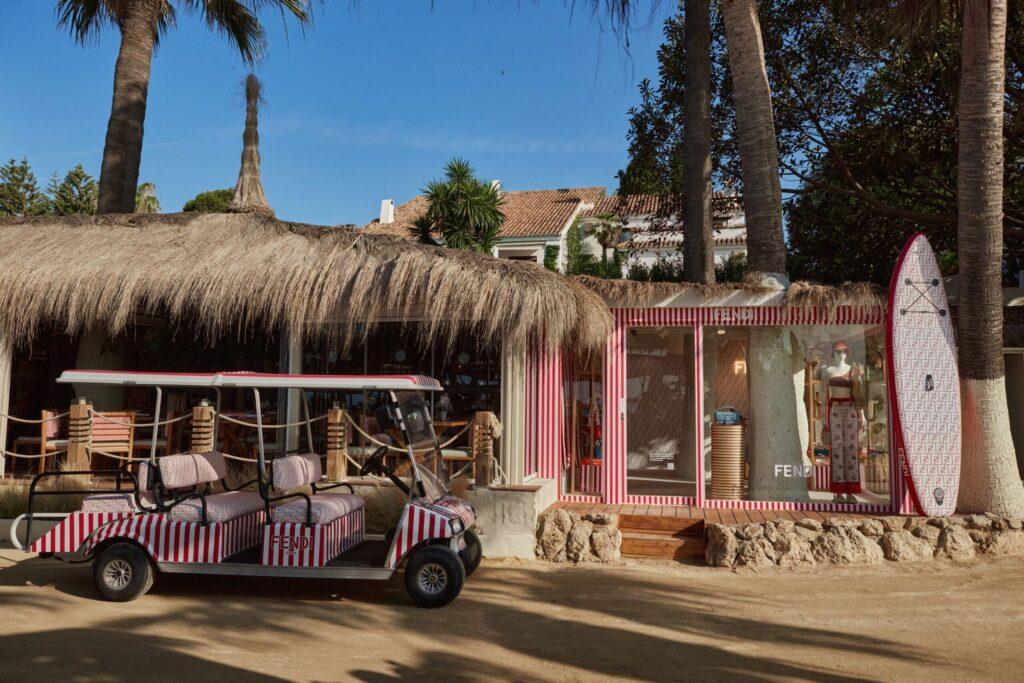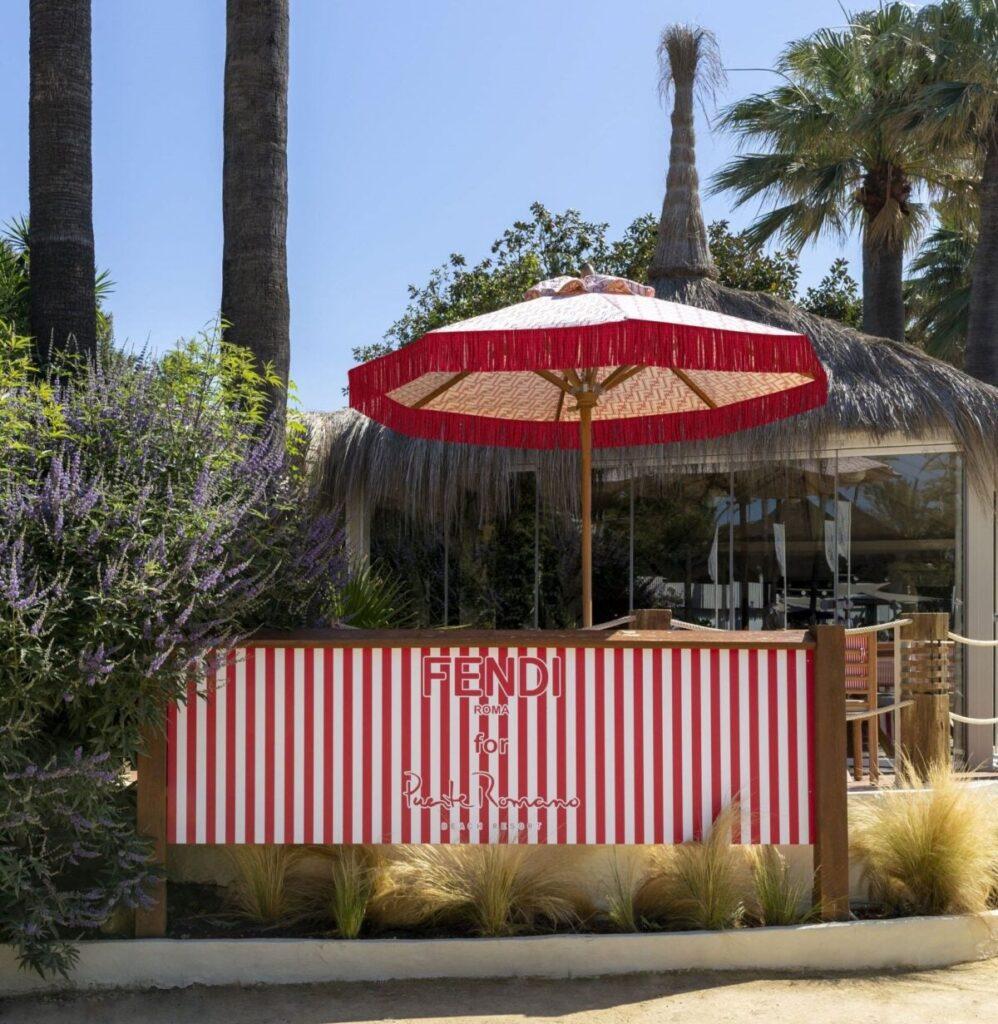 Fendi, the renowned luxury fashion label, has recently expanded its horizons beyond the realm of clothing and accessories, unveiling its first-ever beach club in the exquisite setting of Marbella's Golden Mile. The exclusive Puente Romano Beach Resort now boasts the vibrant and stylish Fendi Beach Club, adding a touch of haute couture to the coastal retreat.
Taking inspiration from its astrology-themed summer capsule collection launched in 2023, Fendi has transformed the resort's existing Chiringuito beach club into a captivating oasis. Embracing the brand's iconic zodiac motifs from the Fendi archives, which were first introduced in the early 1990s, the beach club exudes an air of sophistication with its captivating décor.
The beach club offers guests a truly indulgent experience with breezy cabanas and open-air lounges adorned in eye-catching colors and prints, paying homage to Fendi's astrology-themed collection. Red-and-white striped tables, placemats, and tableware, all embellished with zodiac signs in English and Italian, set the stage for a chic and luxurious atmosphere.
Amongst the swaying palm trees, Instagram-worthy daybeds beckon visitors to relax and unwind, featuring sumptuous red and yellow cushions and soft beach rugs in soothing beige hues. Not to be missed are the stylish Fendi-branded umbrellas that boast the brand's signature prints, adding a touch of elegance to the sun-soaked surroundings.
In addition to providing a feast for the eyes, the Fendi Beach Club also caters to the fashion-forward crowd with a pop-up Fendi store offering the latest swimwear collection. For those seeking a more extensive retail therapy experience, a flagship Fendi boutique has also recently opened around the corner, providing fashion enthusiasts with an array of high-end choices.
The collaboration between Fendi and Puente Romano Beach Resort has been met with enthusiasm and delight. Gonzalo Rodriguez, the resort's general manager, expressed his excitement, stating, "We cannot think of a better way to welcome summer than with our new beach club! It's a pleasure and honor to collaborate with Fendi.
Beyond the allure of the Fendi Beach Club, the Puente Romano Beach Resort continues to impress with its assortment of gourmet restaurants and bars, a tranquil Six Senses spa offering relaxation and rejuvenation, and a comprehensive health and fitness center with personalized training sessions available.
For luxury travelers and fashion aficionados alike, the Fendi Beach Club at the Puente Romano Beach Resort promises a truly memorable and exclusive experience, combining the finest elements of haute couture with the picturesque beauty of Marbella's renowned Golden Mile.