On Friday, Apple Inc. (AAPL) achieved a remarkable feat in the financial world as its market valuation reached $3 trillion, making it the first publicly traded company to touch this milestone twice. The tech giant's market cap closed above $3 trillion for the first time ever, with its shares ending the day up 2.31% at $193.97. This achievement comes after Apple originally surpassed the $3 trillion mark in January 2022.
The impressive surge in Apple's market value is attributed to its strong performance in the first half of 2023, which saw a significant rise in tech stocks. While the Nasdaq climbed 30% during this period, Apple's stock soared by more than 45%. However, what sets Apple apart from other tech companies is its approach to artificial intelligence (AI).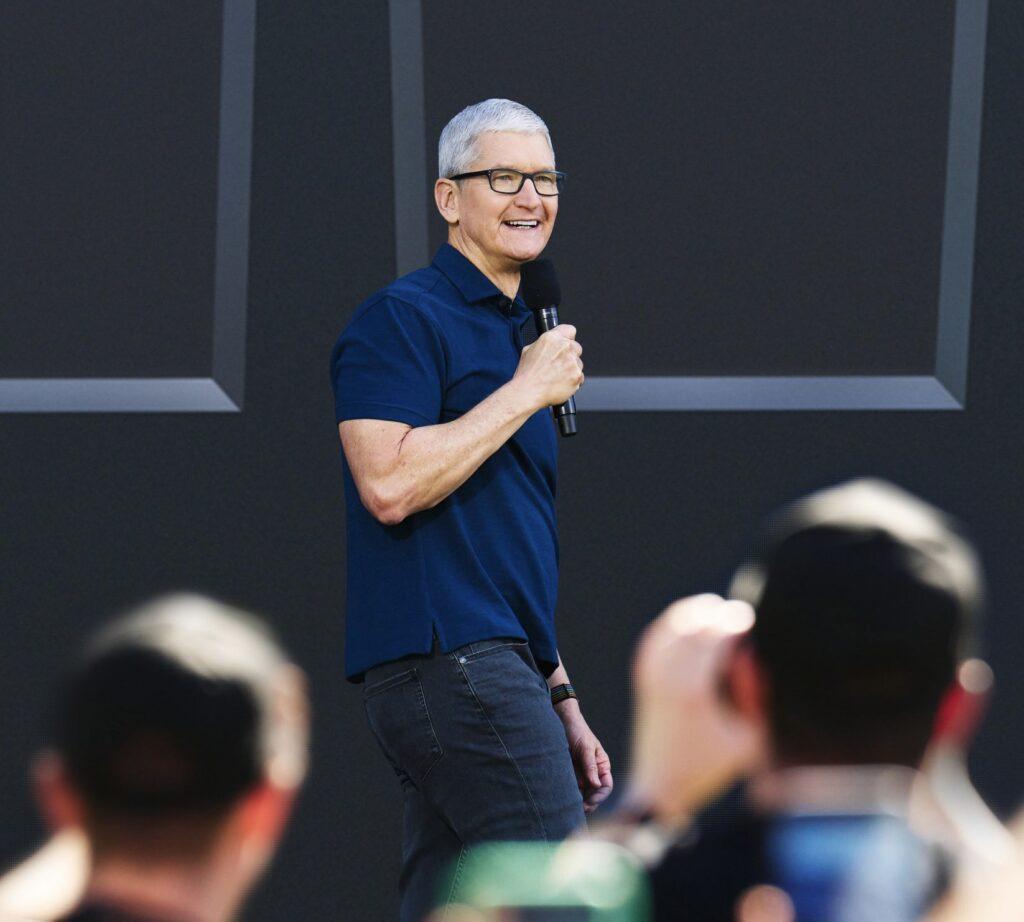 While rivals like Microsoft (MSFT), Google (GOOG, GOOGL), and Nvidia (NVDA) have leveraged AI advancements to bolster their share prices, Apple has mostly refrained from emphasizing its AI capabilities. Instead, the company's success can be attributed to its adept management of the supply chain crisis caused by COVID-19 lockdowns in China and the resilience of its iPhone business. Additionally, Apple's foray into the augmented reality/virtual reality (AR/VR) headset market with the Vision Pro holds promising potential.
Angelo Zino, CFRA's vice president and technology equity analyst, described Apple as a safe haven for investors, regardless of the prevailing macroeconomic conditions. He advised investors to focus on long-term investment rather than short-term trading strategies.
However, Apple faces challenging comparisons in recent earnings seasons due to the surge in sales of iPhones, Mac computers, and iPads during the pandemic. Although Mac and iPad revenue in the latest quarter declined compared to the same period in 2022, iPhone sales experienced a notable year-over-year increase.
To boost Mac sales, Apple introduced a 15-inch version of its popular MacBook Air in June, anticipating a favorable response during the back-to-school shopping season. On the other hand, the company may face hurdles in sustaining iPad sales moving forward.
Looking ahead, Apple is venturing into new territories that could define its future. The highly ambitious Vision Pro headset is set to launch in early 2024 at a hefty price of $3,499. However, Apple is likely to adjust the price to ensure broader accessibility for its iPhone user base, potentially opening up an entirely new product category for the company. Nevertheless, replicating the success of the iPhone business in this field will be a formidable task.
Another crucial aspect of Apple's future prospects lies in its expansion into the Indian market. In April, the company unveiled its first store in India, demonstrating its commitment to tapping into the world's most populous nation. However, Apple's products are currently considered too expensive for the majority of Indian consumers, suggesting that sales growth in the country may progress slowly. To address this, Apple is gradually shifting some of its manufacturing operations to India, reducing its reliance on China as its primary production hub. This strategic move could help mitigate geopolitical tensions between the United States and China, allowing Apple to continue its successful operations while appeasing both countries.
Apple's reiteration of the $3 trillion valuation milestone showcases the company's resilience and ability to adapt to changing market conditions. By capitalizing on its strengths in supply chain management and product innovation, Apple continues to cement its position as a tech industry leader. As it ventures into new frontiers and explores untapped markets, the company's future remains an intriguing prospect for investors and industry enthusiasts alike.