Prepare to be amazed by the automotive world's supercars. We unveil the 9 most expensive cars, where automotive engineering meets unrivaled luxury. Brace yourself for a glimpse into a world of automotive opulence.
1. 1963 Ferrari 250 GTO: $70 million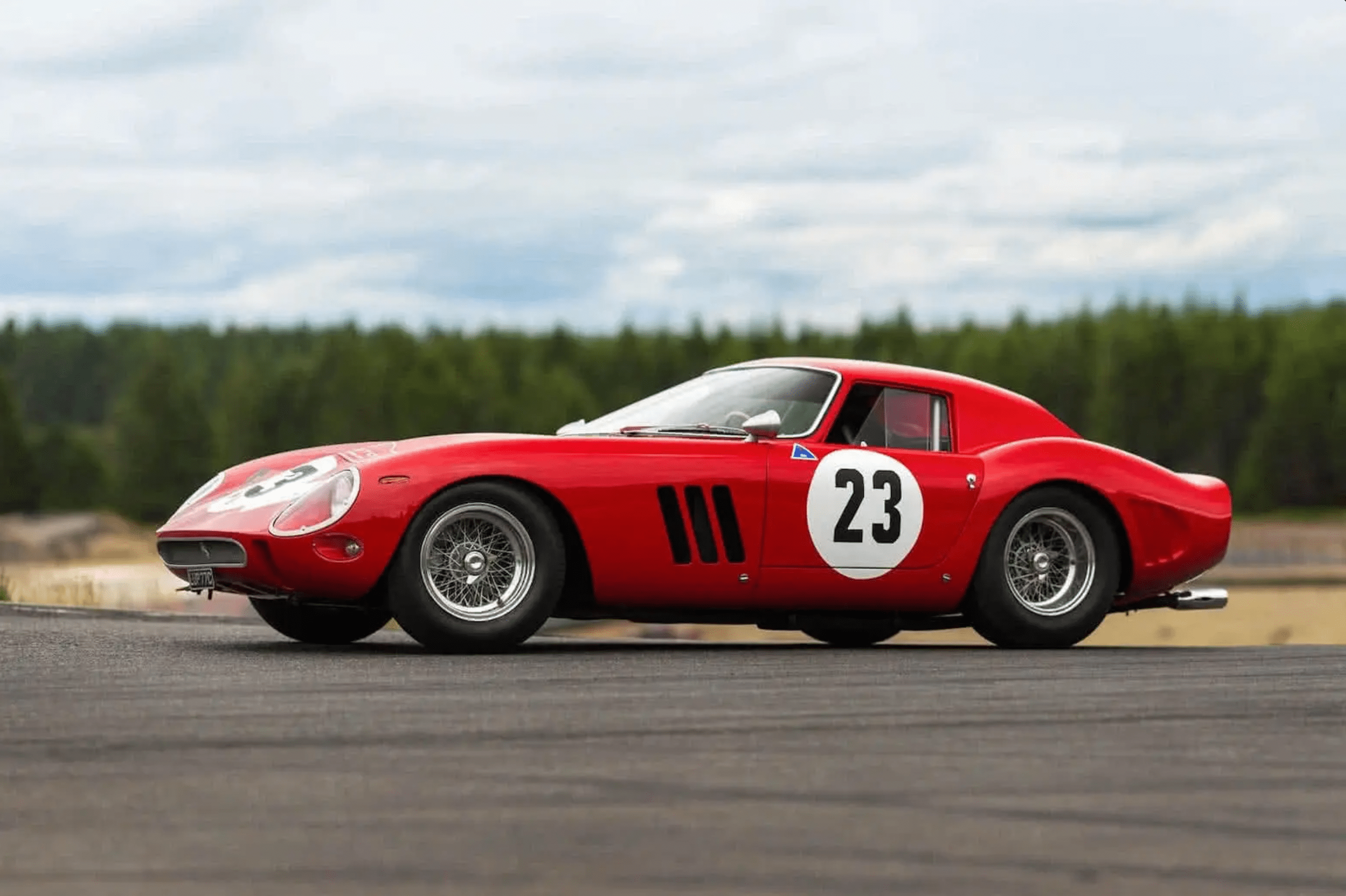 In 1964, the Ferrari 250 GTO made history by winning the Tour de France Automobile, marking the ninth consecutive year that Ferrari took home the victory. This iconic car was only produced 36 times between 1962 and 1963, and has since become the most expensive cars in the world, with a price tag of an astounding $70,000,000. Not only did it win the Tour de France, but it also placed in the Le Mans.
Despite its impressive top speed of 174 mph and acceleration of 0-60 mph in 6.1 seconds, the 250 GTO would likely be outclassed by today's hypercars. But in the 1960s, it was the fastest car in the world and, decades later, it still holds the title of the most expensive cars of all time.
Many enthusiasts refer to it as the "Picasso of the motoring world" or "The Holy Grail of Ferraris" and it's been own by some of the most famous people like fashion designer Ralph Lauren, Pink Floyd drummer Nick Mason, and former President and COO of Microsoft, Jon A. Shirley.
2. Rolls-Royce Boat Tail: $28 million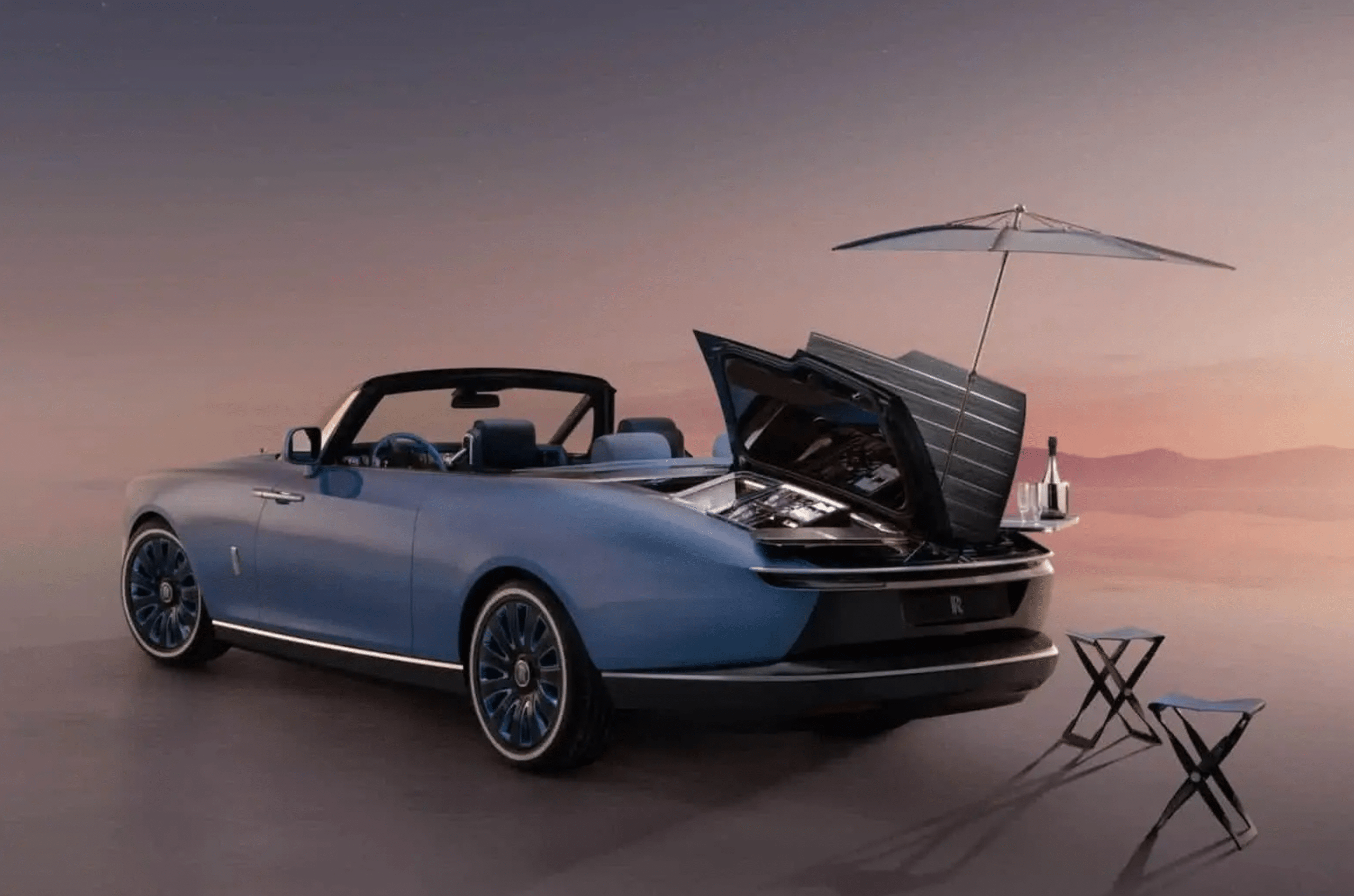 The Rolls-Royce Boat Tail exemplifies that exceptional craftsmanship and limited production can coexist harmoniously. This truly unique expensive cars was designed as a coach-built model, the first of only three to be created. This means that it is a custom-made vehicle, built on an existing platform. What sets this car apart is the incorporation of elements from a J-Class yacht and those from the original 1932 Boat Tail. The Rolls-Royce Boat Tail made its public debut at the Concorso d'Eleganza Villa d'Este in Italy in late 2021, showcasing its 6.75-liter twin-turbo V12 engine that delivers 563 horsepower, making it the most expensive new car in the world for 2022.
3. Bugatti La Voiture Noire: $18.7 million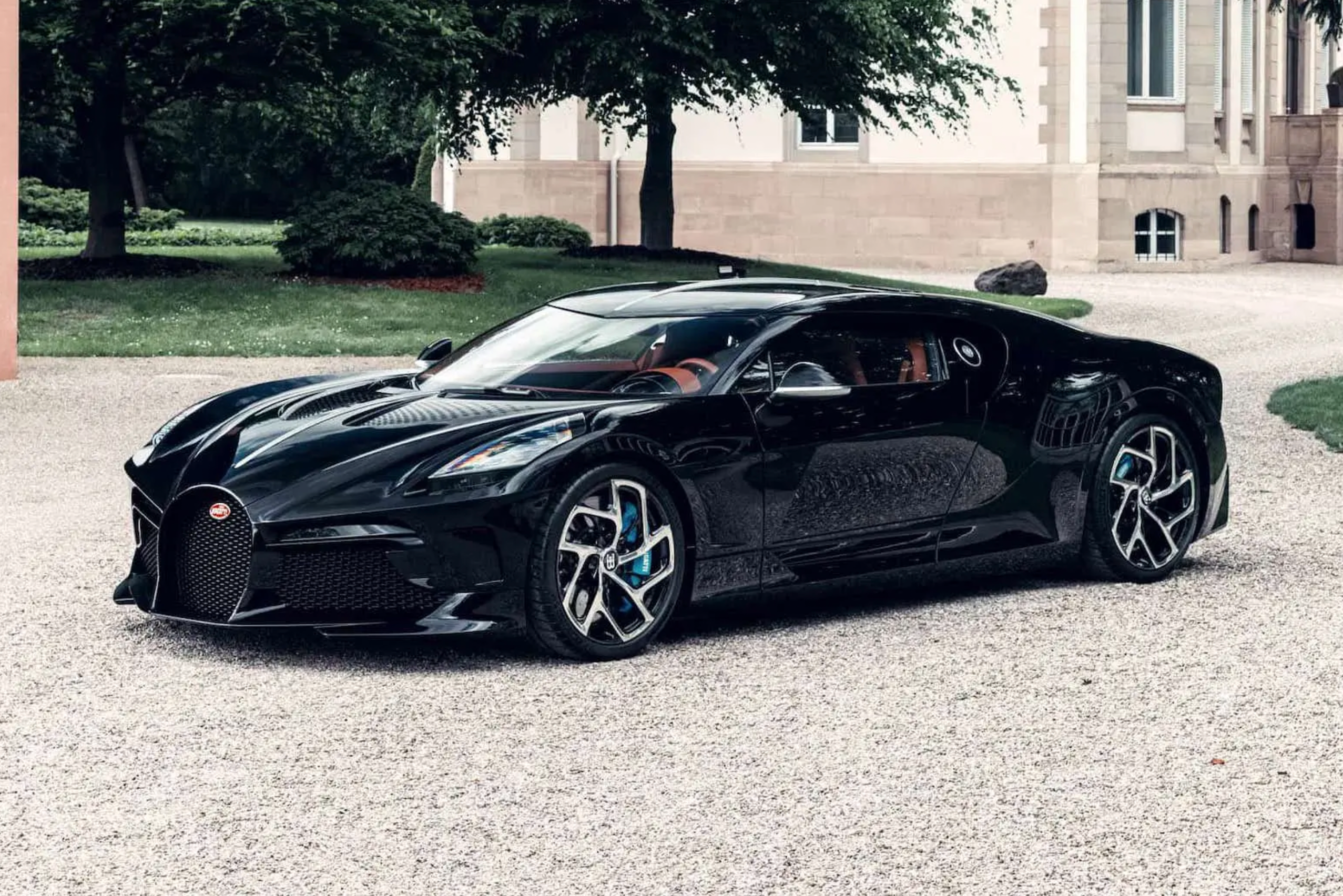 In 2019, Bugatti made a strategic branding move when introducing their latest supercar. Instead of a flashy debut and a grandiose name, the French automaker chose a simple and iconic title: La Voiture Noire, which translates to The Black Car. The name alone is enough to evoke a sense of elegance and exclusivity. Going into specifics doesn't diminish the impact of this beautiful and expensive vehicle: it features a hand-sculpted carbon fiber body, a quad-turbo W16 8.10L engine that generates 1500 horsepower, and can accelerate from 0-60 mph in 2.4 seconds.
4. Pagani Zonda HP Barchetta: $17.6 million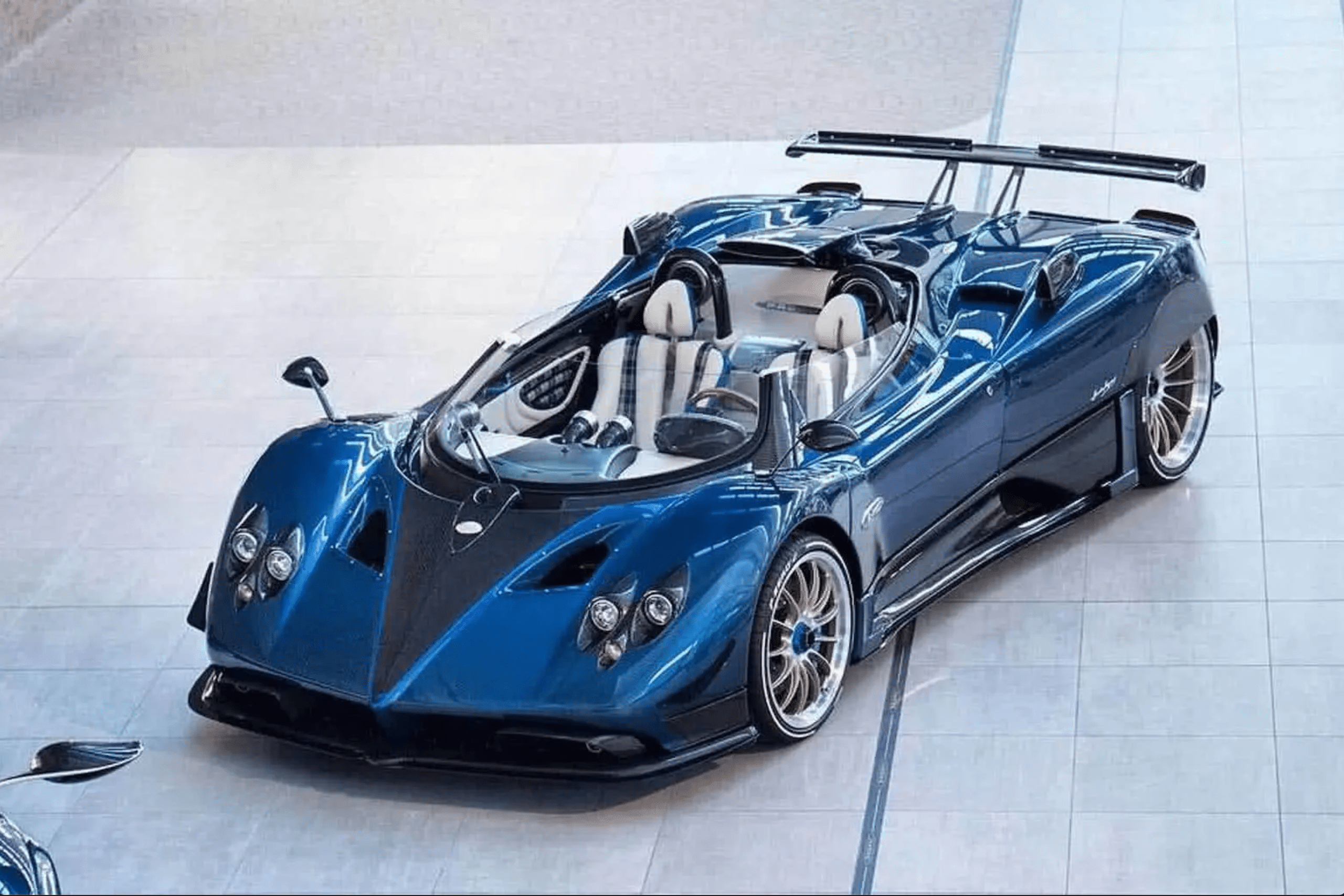 The Zonda was the first car produced by Pagani Automobili. Despite the release of the Huayra, Pagani continues to release special editions of the Zonda.
The Zonda HP Barchetta is named after the Italian word for "little boat," as it resembles one according to Horacio Pagani. The car is built with a carbon-fiber frame for a lightweight and nimble feel, and features a blue-tinted body, a minimized windshield, and stands at only 21 inches tall at its tallest point. Unfortunately, the Pagani Zonda HP Barchetta is also the one of the most expensive cars that isn't available for purchase. Only three of this specific version of the Zonda were ever made and when last sold, one of these vehicles went for $17.6M.
This car can accelerate from 0-60 mph or 0-100 km/h in 3.4 seconds. And it can reach a top speed of 220 miles per hour (355 km/h).
5. Rolls-Royce Sweptail: $13 million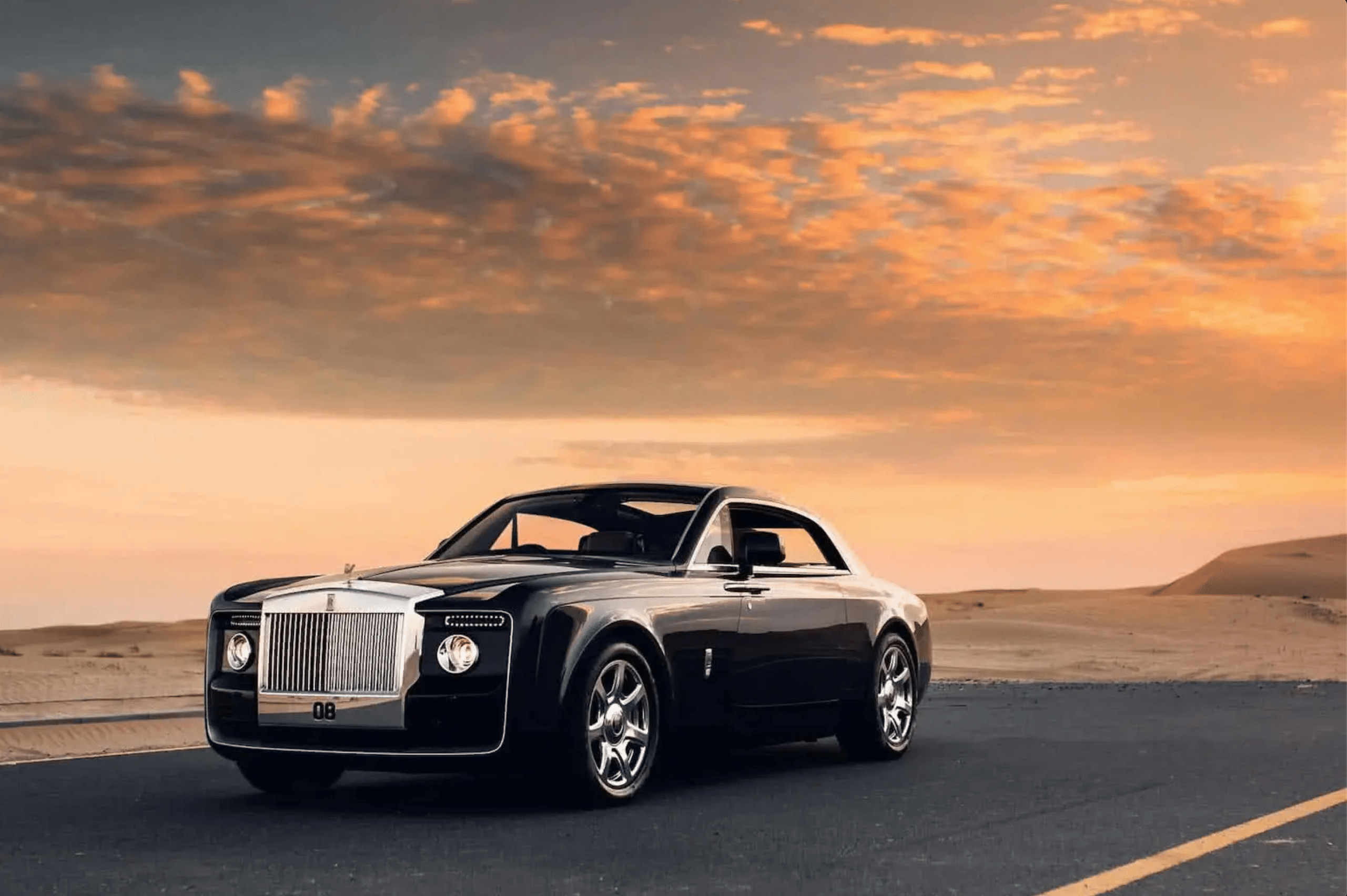 The Rolls-Royce Sweptail wasn't created with a specific purpose in mind; it was a custom request. This car, which once held the title of the most expensive in the world, has captured the hearts of car enthusiasts around the globe.
What sets this car apart is its blend of old and new: it combines modern luxury with a touch of 1920s and 1930s elegance. The classic Rolls-Royce silhouette is paired with cutting-edge technology, making for a truly unique and one-of-a-kind vehicle. The only thing that remains a mystery about this car is the identity of its owner.
6. Bugatti Centodieci: $9 million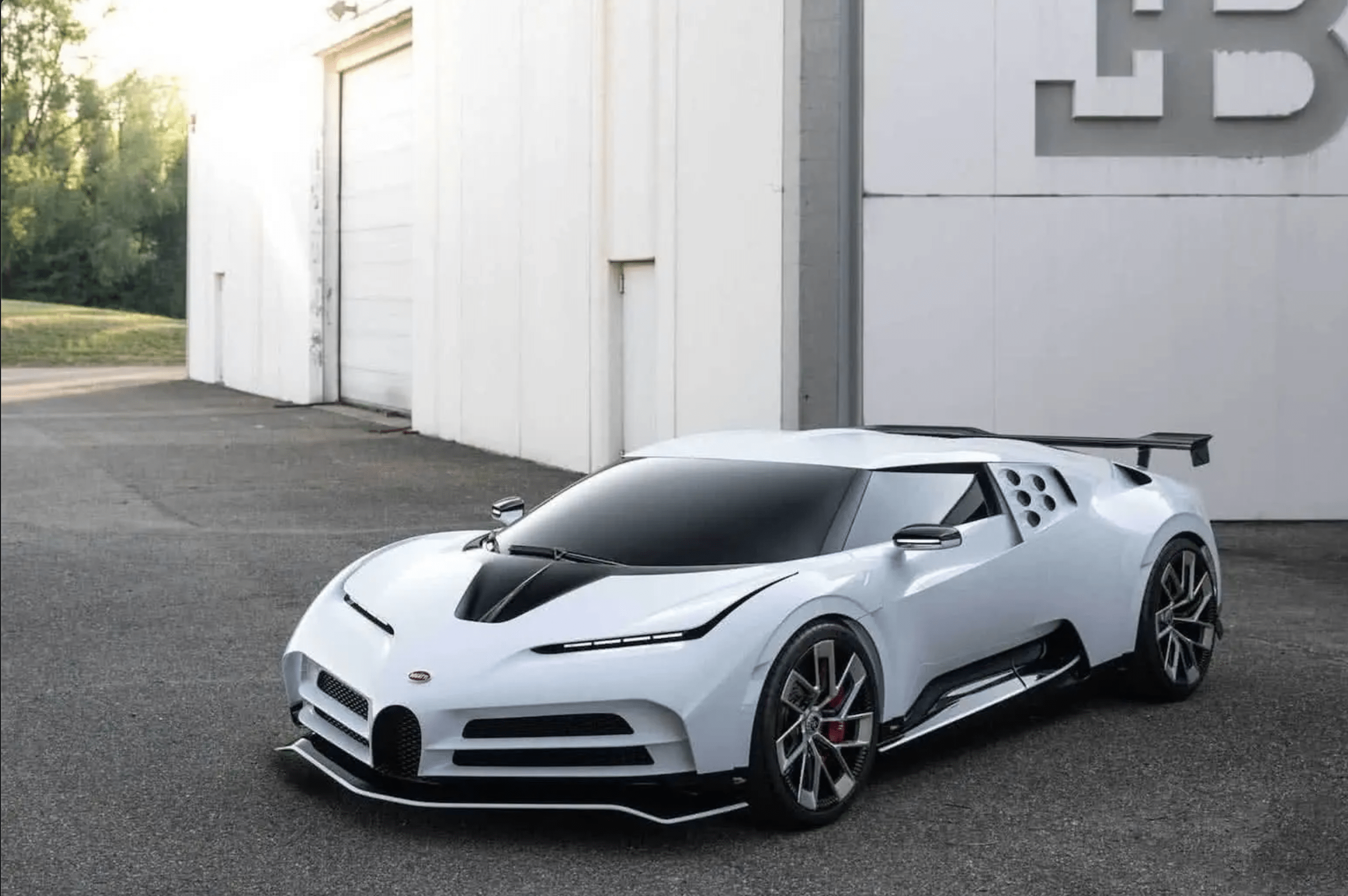 The Bugatti Centodieci, set to be released in 2022, will be even more exclusive than its predecessor, with only ten units being sold. Despite the high price tag, each one has already found a buyer, including football star Christiano Ronaldo. Bugatti, a brand known for its unique design and luxurious features, has gone above and beyond to make the Centodieci a memorable and decadent experience. With a 1577 horsepower quad-turbo W-16 engine, it may not be the fastest Bugatti on the road, but it is the quickest accelerating.
This car is a tribute to the EB110, a supercar produced in the early 90s that didn't quite live up to expectations. The Centodieci aims to make up for that, offering a perfect blend of performance and luxury. Bugatti claims the car can accelerate from 0 to 62 mph in 2.4 seconds and has a top speed of 236 mph. With its modern aesthetic, the Centodieci is a car that stands out in the hypercar market.
7. Bugatti Divo: $6 million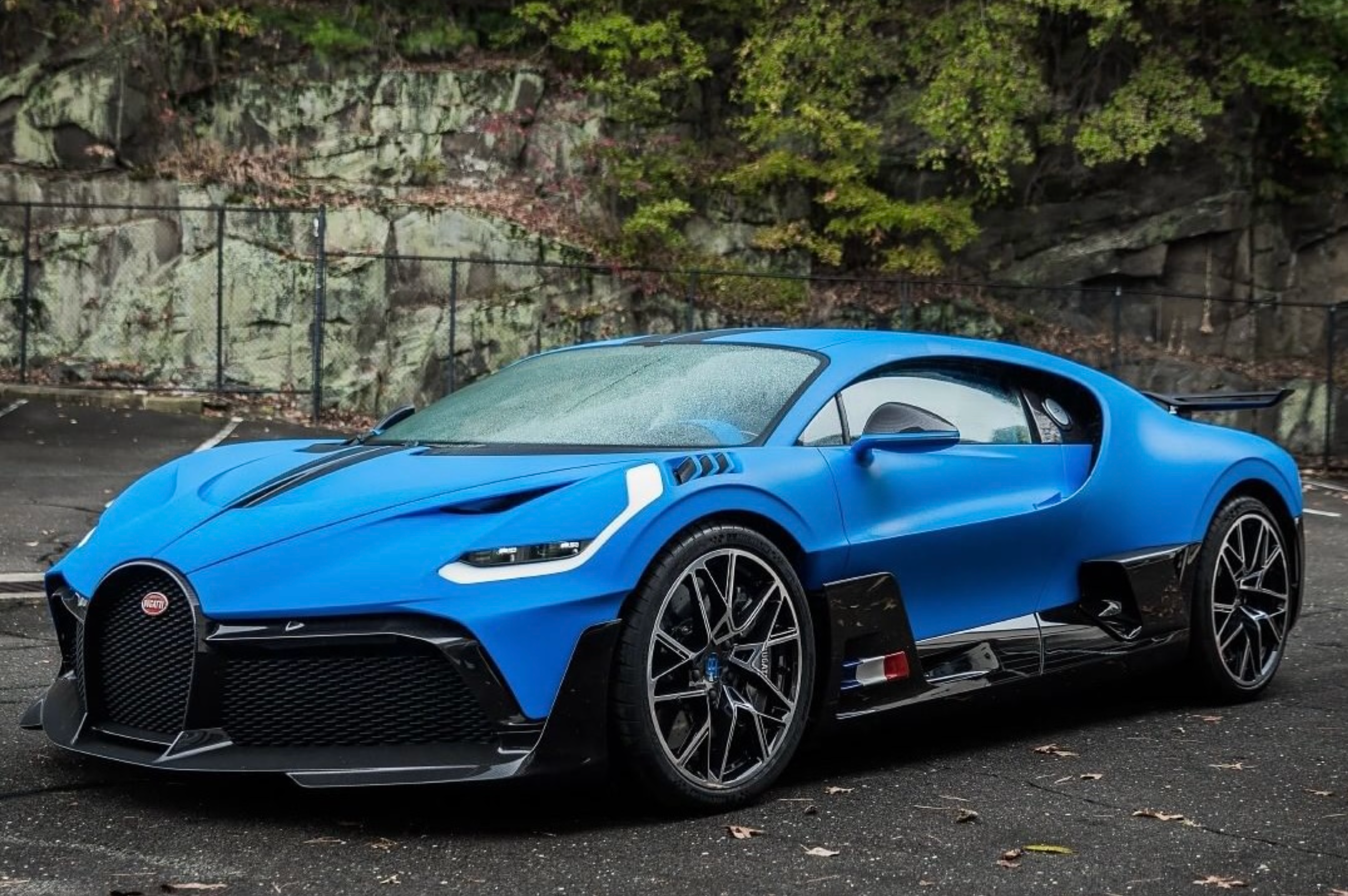 The Divo is a limited-edition supercar from Bugatti, with only 40 units available for purchase. All of them have already been sold to buyers. The car boasts several updates including improved suspension, a lighter frame for increased speed, and a new dorsal fin. Under the hood, it houses a powerful 8.0L W-16 engine with four turbochargers, resulting in a whopping 1500 horsepower. It can accelerate from 0-62 mph (0-100 km/h) in just 2.4 seconds, and reaches a top speed of 236 mph (380 km/h).
8. Bugatti Chiron Super Sport 300+: $5.7 million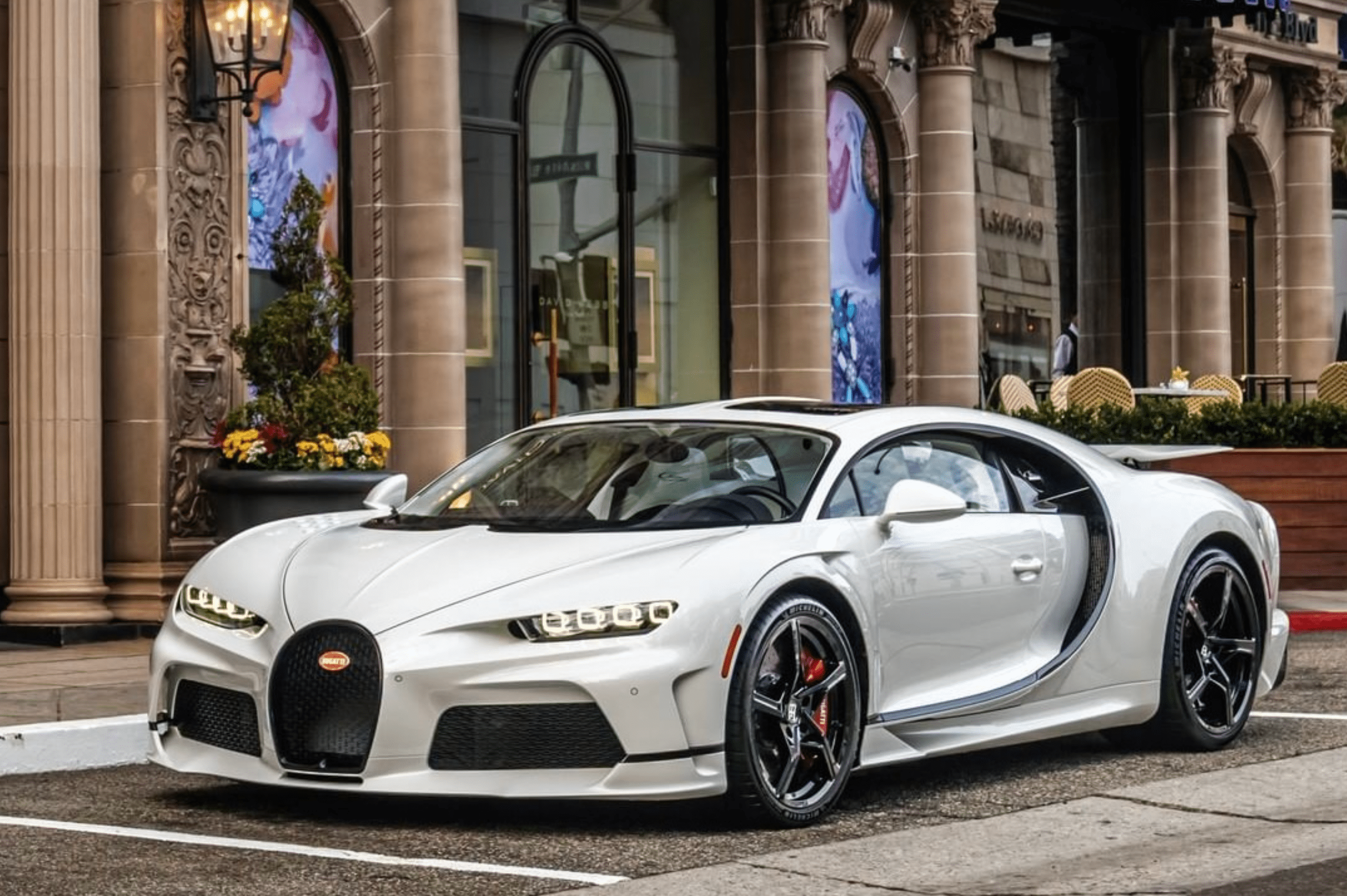 The Bugatti Chiron Super Sport 300+ is a true masterpiece of automotive engineering, combining speed, power, and luxury in one breathtaking package. With a price tag that's almost double that of other high-end supercars, this vehicle is truly in a class of its own. From the sleek, futuristic design to the mind-boggling 1,577 horsepower generated by its quad-turbocharged 8L W-16 engine, every inch of this expensive cars exudes the expert craftsmanship and artistry that Bugatti is known for. The Chiron Super Sport 300+ made history as the first car to break the 300 mph (483 km/h) barrier and its claim to fame ensures that its value will never depreciate. Its acceleration from 0-60 mph (0-100 km/h) is in 2.4 seconds and top speed is over 300 mph, or 483 km/h. Additionally, it comes with a basic infotainment system that syncs with both Apple and Android products as a bonus.
9. Bugatti Mistral: $5 million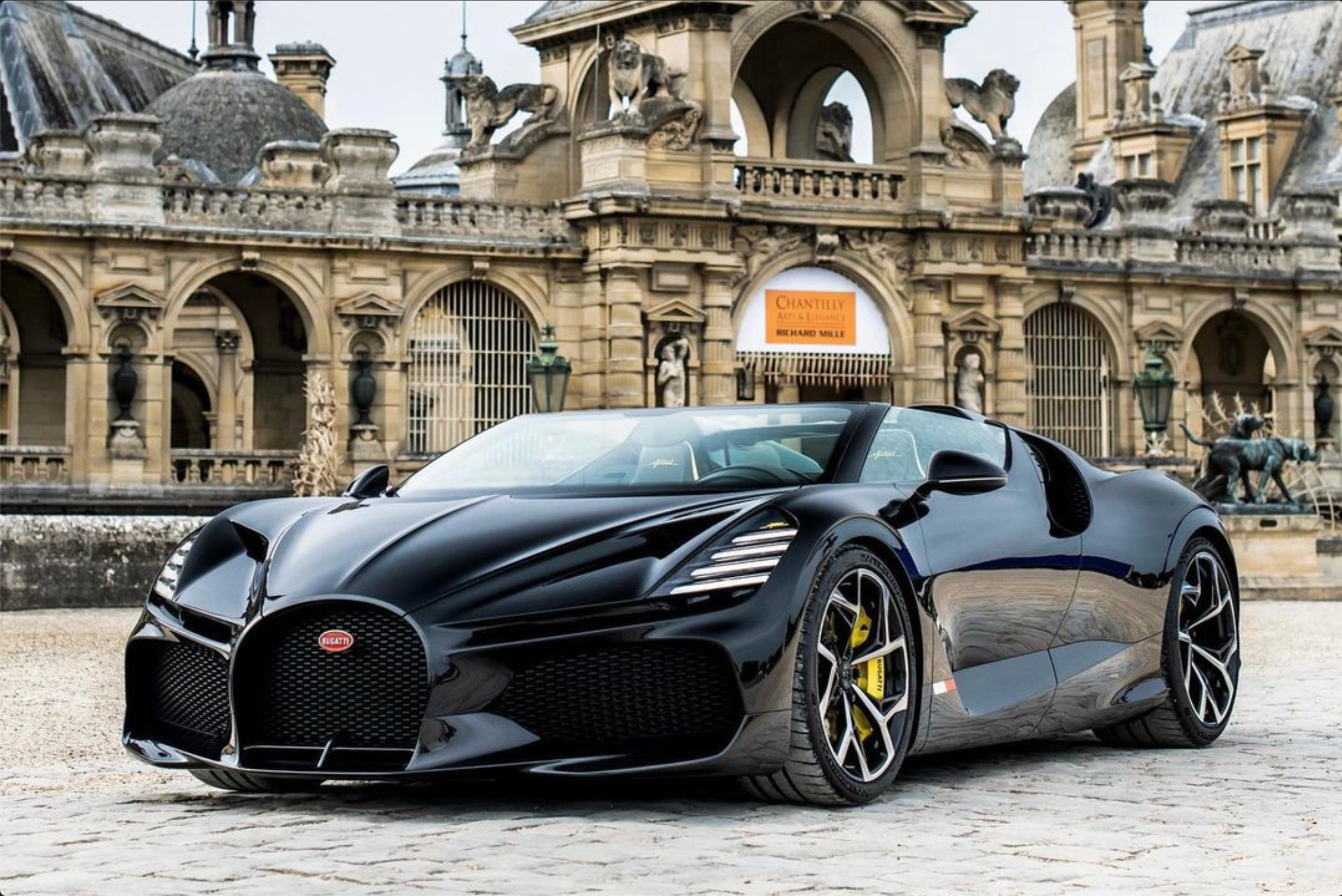 The Bugatti Mistral is a limited-edition vehicle, with only 99 units being produced. It is the final model in the Veyron and Chiron line and is powered by a powerful 16-cylinder engine developed during the Ferdinand Piëch era at Volkswagen. The Mistral is an open-top variant that is built on the proven chassis and powertrain of the Chiron, featuring the same 1577 horsepower 8-liter 4-turbo W16 engine found in the Chiron Super Sport and Super Sport 300 models. The Mistral is a fitting farewell to the Veyron and Chiron line, offering the ultimate driving experience with its impressive power and performance.'