Tennis is a sport that is enjoyed by people of all ages and skill levels. Whether you're a beginner or a seasoned pro, there are some truly amazing tennis courts around the world that are worth checking out. Here are the top 7 tennis courts that you should add to your bucket list: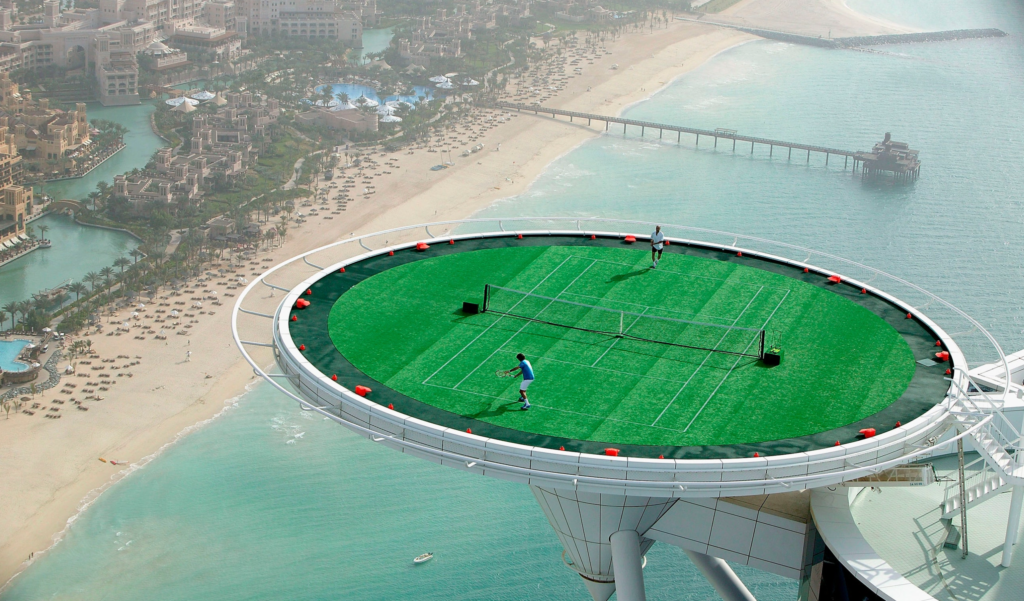 In 2005, Roger Federer and Andre Agassi were given the opportunity to participate in a match on top of a helipad at the Burj Al Arab in Dubai. The helipad was temporarily converted into a court for the purpose of promoting the Dubai Duty Free Men's Open. The helipad is located 656 feet above sea level, offering an incredible and slightly nerve- wracking view from that height.
2. Cloister Tennis Center (Sea Island, Georgia)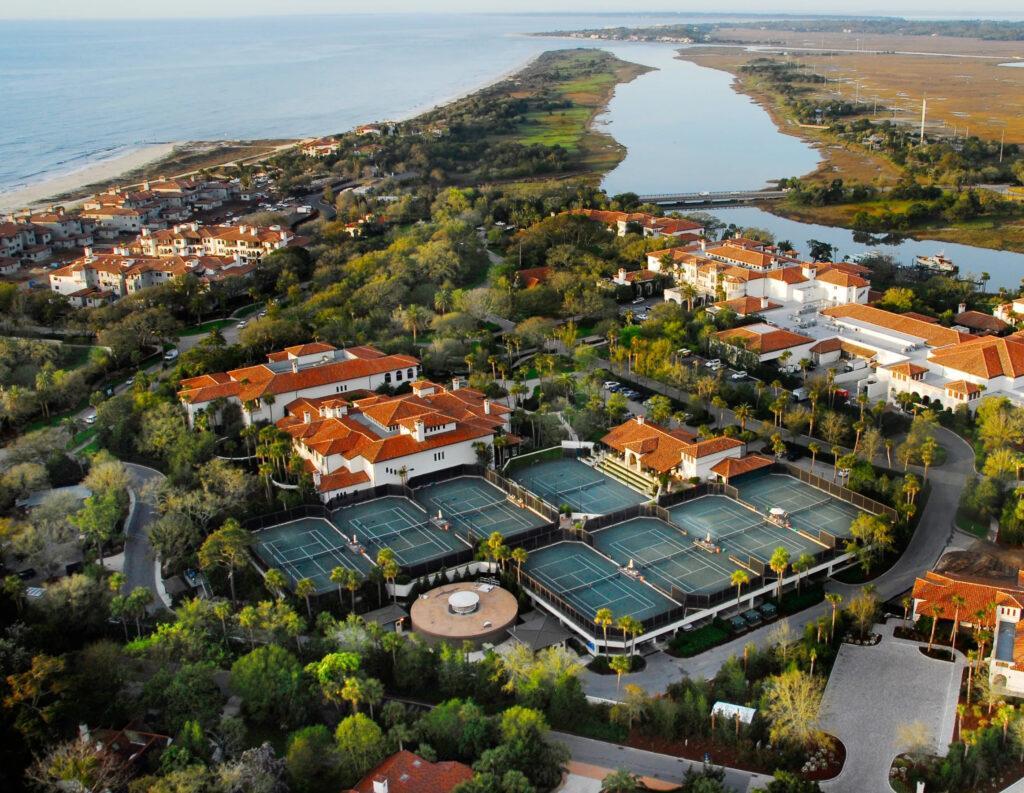 The Cloister Tennis Center at Sea Island, Georgia, is the location of the Jensen Brothers Tennis Academy and is an ideal spot for taking private tennis lessons with a picturesque view. Situated in the midst of a luxurious resort, the eight courts provide ample space and a tranquil setting.
3. Private Residence (Los Angeles)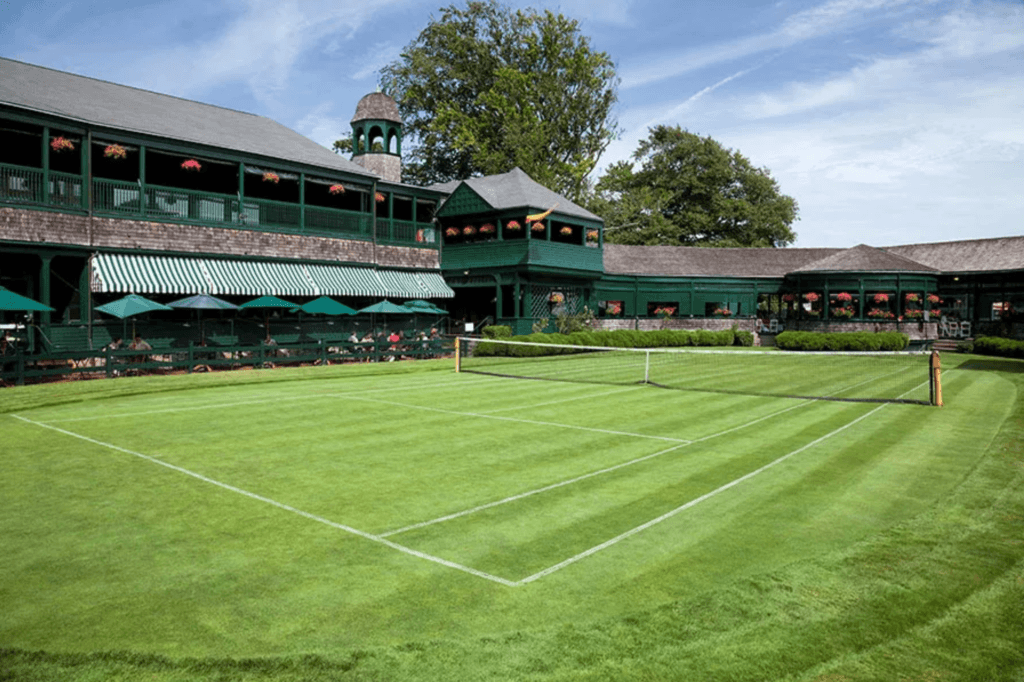 The infinity-edge tennis court, designed by John Lautner, is located within the property of James Goldstein, a real estate mogul and avid NBA fan, who is known to attend more than 100 games annually. The court features a glass partition that offers a spectacular view of the Los Angeles skyline while playing.
4. International Tennis Hall of Fame (Newport, Rhode Island)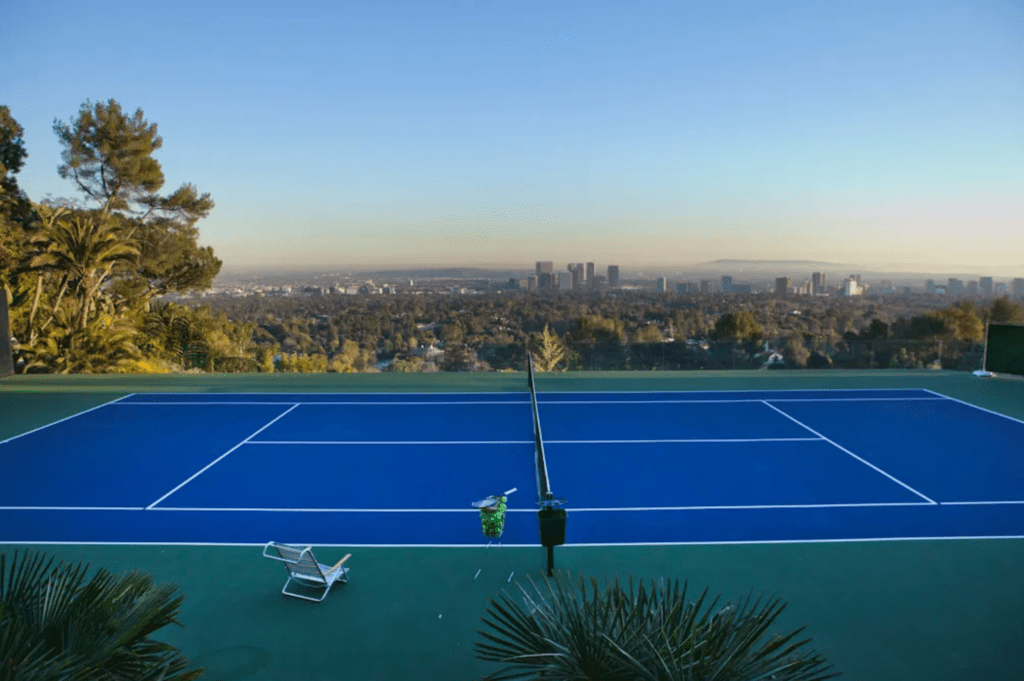 The International Tennis Hall of Fame in Newport, Rhode Island, is a quintessential New England experience. The weathered shingle buildings surround the traditional grass courts, which in 1881 were the location for the first U.S. National Lawn Tennis Championships.
5. Astor Courts (Rhinebeck, New York)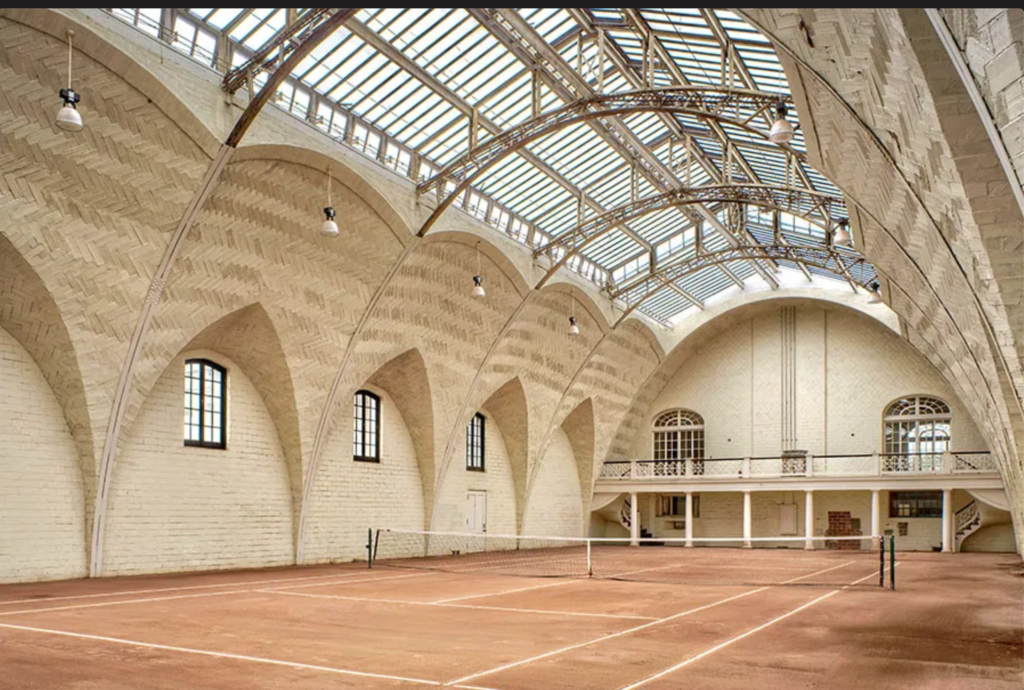 In 1902, Ava and John Jacob Astor IV had a custom sporting pavilion built in Rhinebeck, New York, by the renowned American firm McKim, Mead & White. This facility was intended for the Astor family's exclusive use, it includes indoor and outdoor tennis courts and also features squash courts, a bowling alley, a shooting range, and it is said to be the first indoor residential swimming pool in the country.
6. Enchantment Resort (Sedona, Arizona)
Nestled in the heart of Arizona, the tennis clubs at Enchantment Resort in Sedona boast some of the most beautiful tennis courts in the southwestern desert. The courts feature green surfaces and maroon half-moon barriers that blend seamlessly with the surrounding desert plants and red rock mountains.
7. Bunabhainneadar Tennis Court (Isle of Harris, Scotland)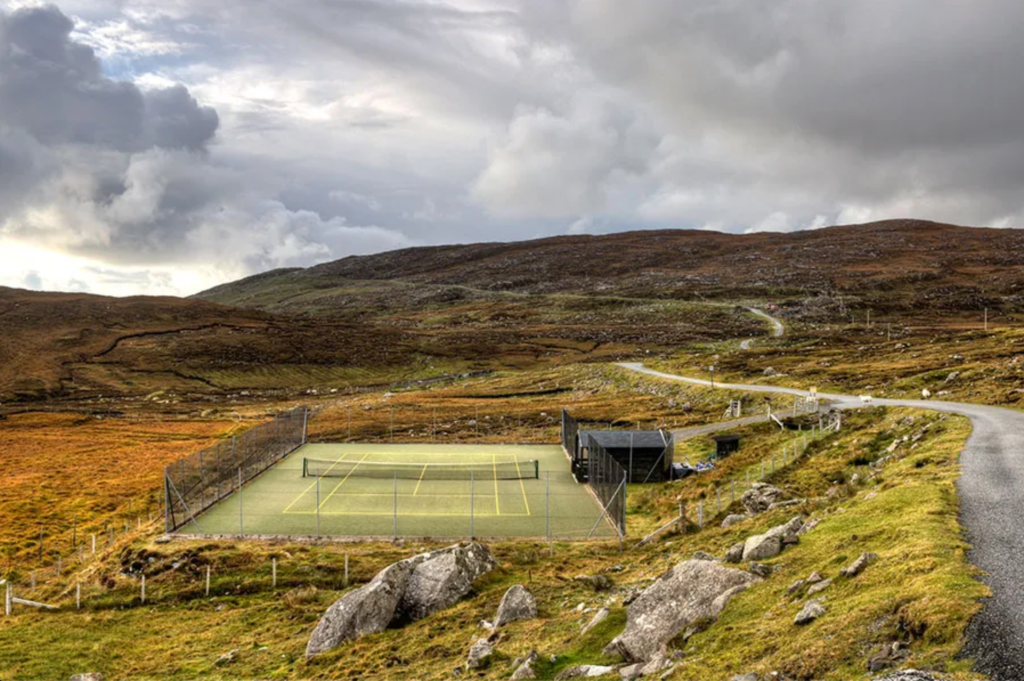 Tucked away among the rugged hills of the Scottish Outer Hebrides, this immaculate tennis court stands out in stark contrast to the rugged coastline.
These are just a few of the many amazing tennis courts around the world. Each one offers a unique experience and is a must-see for any tennis fan. Whether you're watching a match or playing on the court yourself, these courts are sure to provide a memorable experience.